On the View menu, click Borders.
You can see the name of the selected set and the list of borders in the right pane. Select another set (there's only one set present by default).
To do this, open sets list and select 'Back to School'. Select the first border from the list of borders and double click it with left mouse button.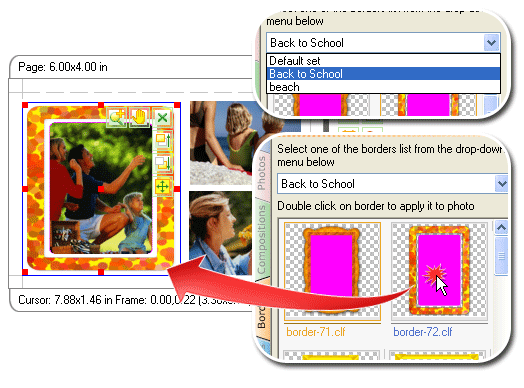 Related topics