How to get access to the full-featured PhotoMix software
Step 1. Download:
Before anything else, you must have the PhotoMix software. If you do not have it yet, please download before continuing to the next step.
Step 2. Install:
Once you have downloaded the software, double-click on the set-up icon. You may simply follow the steps in your computer's set-up wizard to install it.
Step 3. Launch:
After your software has been installed, your computer will either run the program automatically or you can double-click on the PhotoMix icon to launch it manually.
Step 4. Register:
When the PhotoMix software is already open, click on "Help" on your menu toolbar.
On this menu, click on "Enter serial number."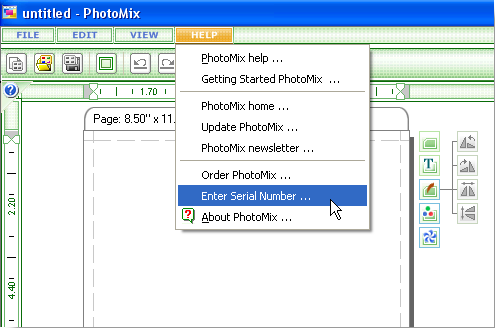 A window will then pop up. In this window, you can type in your serial number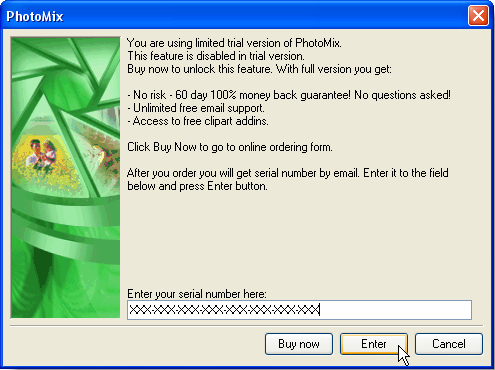 Make sure that the serial number you have typed in is correct.
Click "Enter."

Step 5. Enjoy:
You are now ready to enjoy the full-featured PhotoMix software!